Back to all hire vehicles
FOR HIRE
3.5t medium van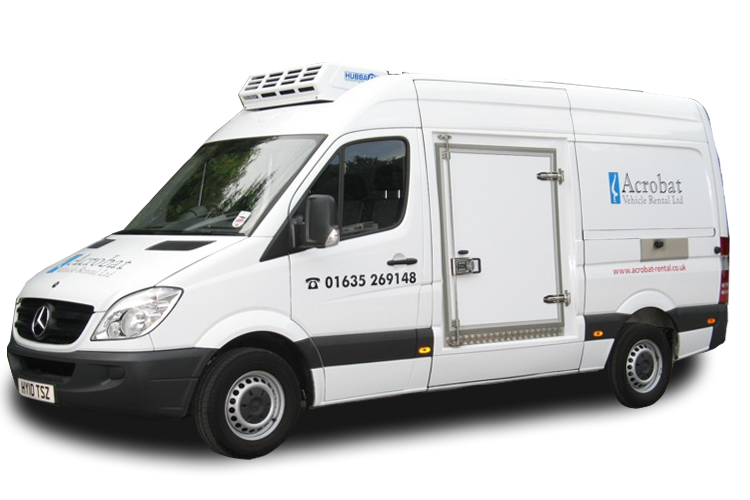 750kg payload
Heat, chill, freeze from +25C to -25C
Optional dual-compartment with removable mid-bulkhead
GALLERY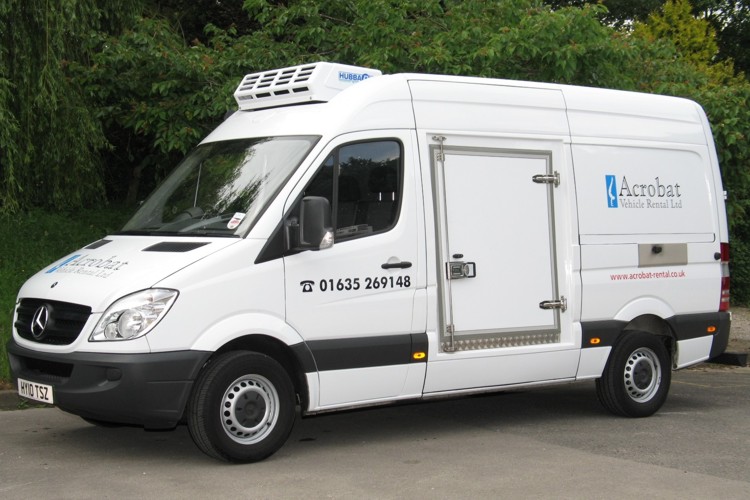 Click for full size image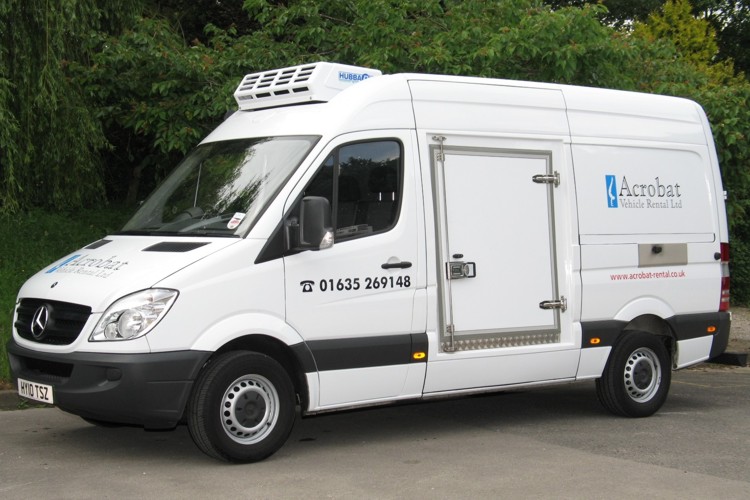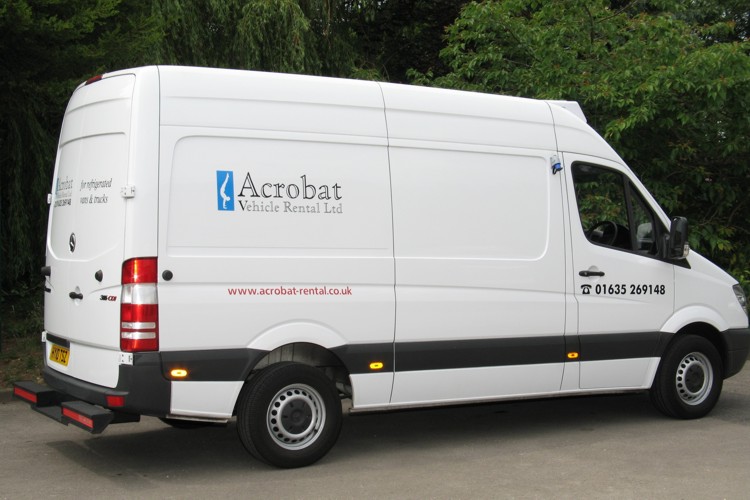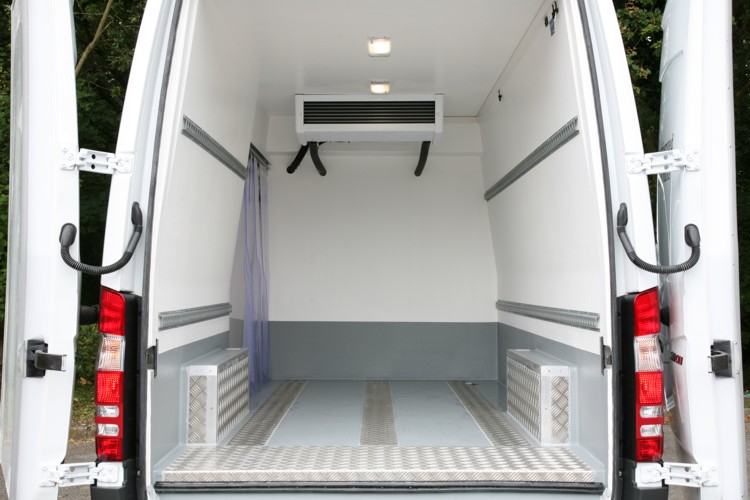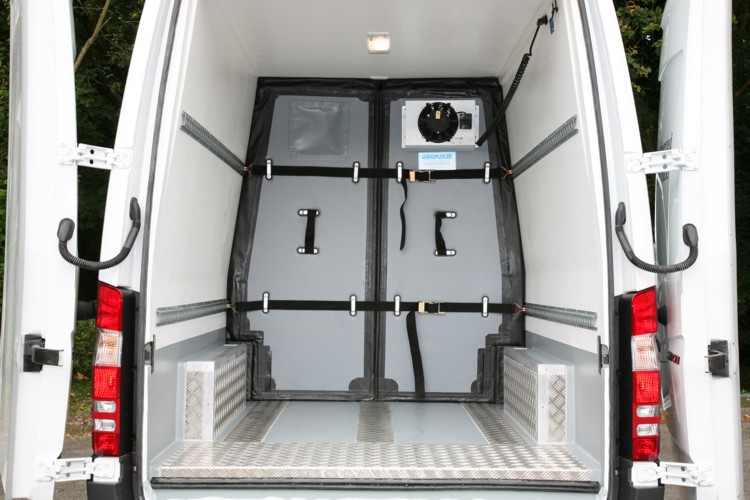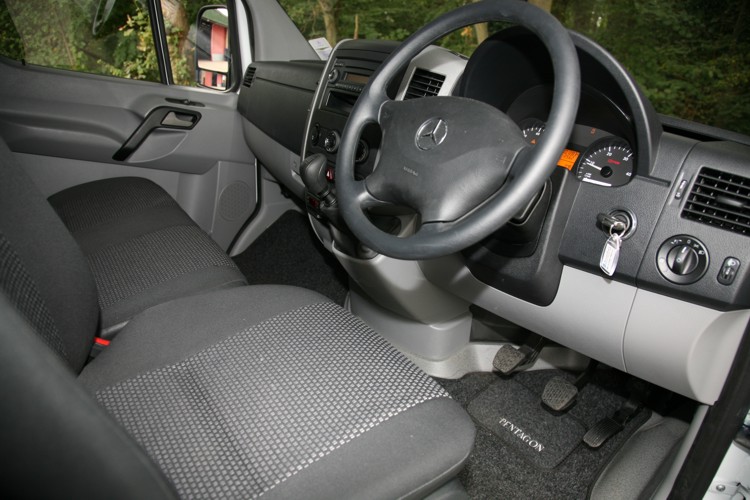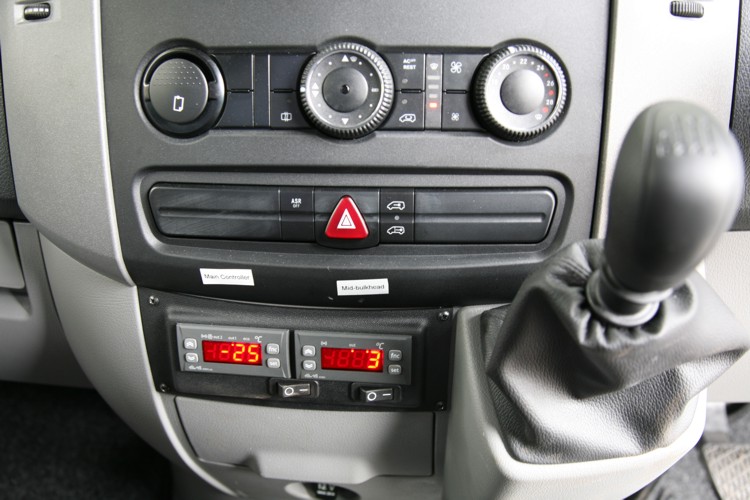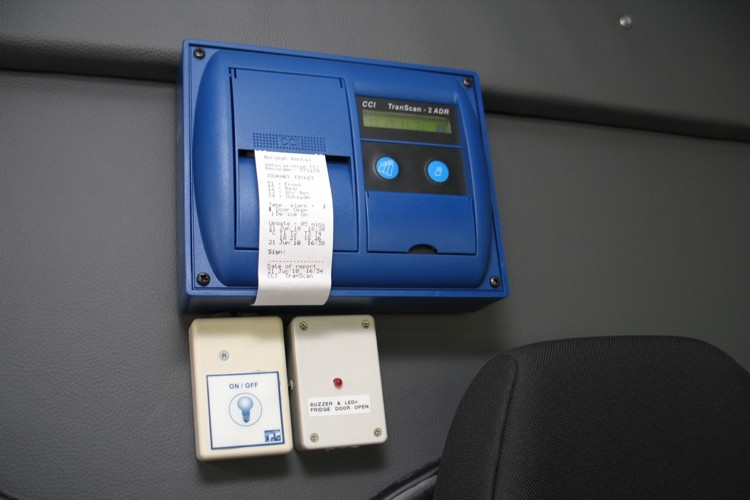 SPRINTER 316 - 3.5T Medium Wheelbase
DRIVING LICENCE: Category B = under 3500kg MAM Equivalent to standard car licence
ENGINE: 2.2 litre diesel; 4 cylinder; 6-speed gearbox.
ELECTRICS: 12V battery under nearside bonnet; central-locking; radio+bluetooth.
BRAKES: Dual circuit hydraulic system with load-sensing.
WHEELS/TYRES: 235/65R16C, spare under rear body; tools jack in passenger footwell.
PERFORMANCE: Top speed 80 mph; average 25 mpg; range 440 miles (all approx).
FUEL TANK: 80 litres (17.6 gals); fuel filler by passenger door.
SEATING: Driver & dual passenger seats; 3 point seatbelts.
REFRIGERATION: GAH Multi-Temp; chill or freeze to -25C; heat to +25C; 13A electric standby for domestic mains; 12V trickle-charger wired to electric standby; ATP Class 'FRC' certificate for European use.
LOADING: Plug side-door with magnetic stay; double rear doors.
TEMP RECORDER TranScan-2 records 4 probes, door opening & defrost times.
WEIGHTS (KG) Gross 3500; Unladen 2750; Payload 750

Back to all hire vehicles